Power – Final Night
We have just returned from the final night of our Gospel Crusade here in Kisumu, Kenya. As we were driving toward the field tonight we could see ominous black clouds and lightning threatening our open air meeting. The wind was blowing the storm toward the crusade, but we prayed and pushed forward with the meeting. The storm passed over us and everyone stayed dry. The meeting was glorious. Many thousands responded to the Gospel and wonderful miracles happened.
Last night we had an incredible move of God. It is hard for me to adequately describe what happened. When we prayed over the crowd to receive a baptism in the Spirit, the power of God came down in a tangible way. I became so inebriated, I found it difficult to minister. Bodies lay all over the ground. Little children were weeping in the presence of God. I asked a little girl what she was feeling and she said, "Power." Many received deliverance from demons and many miracles happened. Here are a few of the miracles from the last couple days of crusade meetings:
A woman, crippled by arthritis totally healed! She could walk and even jump.
Many people with chronic pain, some with pain lasting for years, said the pain suddenly vanished and has not returned.
A tumor that a woman had in her stomach for 10 years vanished.
A girl possessed by demons for 6 years was delivered.
A man with a paralyzed arm – the result of an attack by robbers over a year ago – was totally healed.
A woman whose mother had been insane since 1989 said that her mother has totally returned to her right mind.
I had a word of knowledge about someone being healed from an abscess on the right side of their mouth. Two ladies came forward, One had the abscess and severe swelling and pain for over a year and the other for two months. Both were instantly healed, the swelling and pain vanished.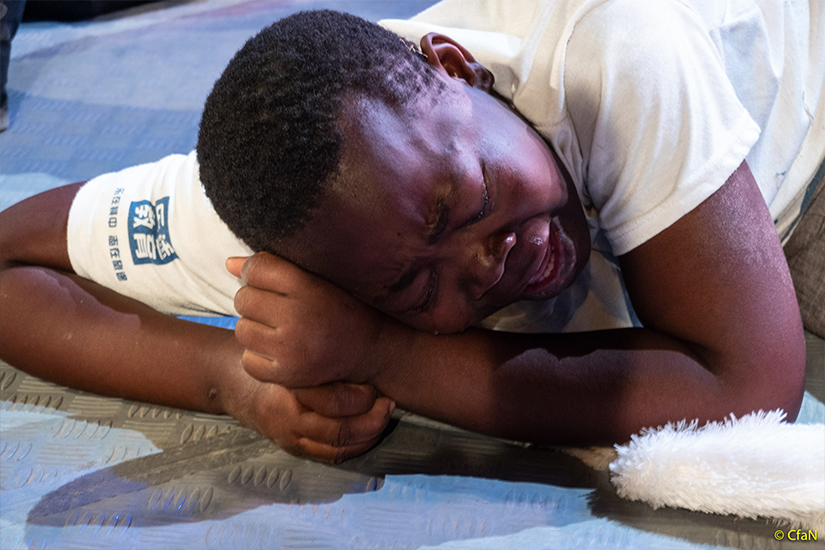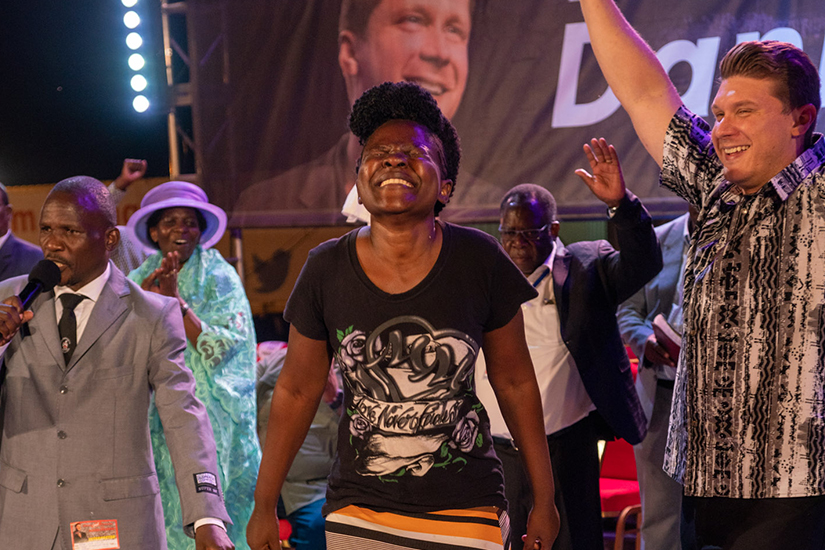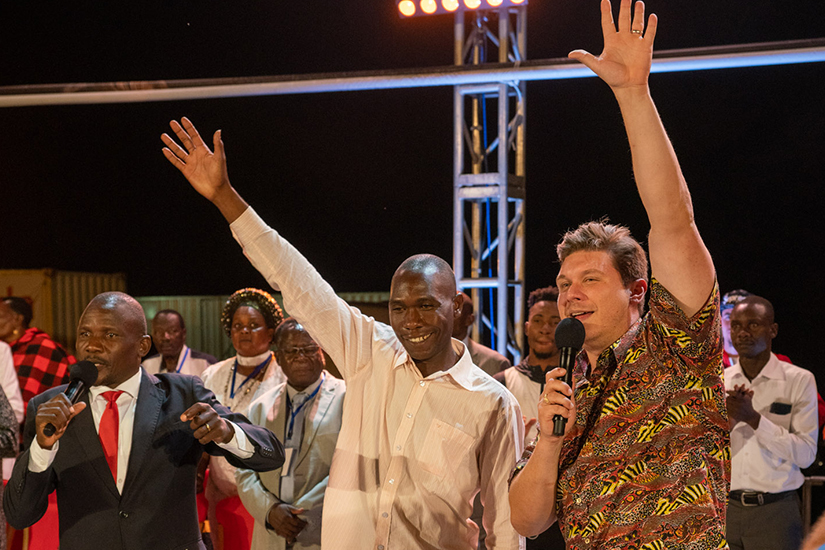 There were many, many more testimonies. Too many to mention. Suffice it to say, Kisumu has been shaken by the power of the Gospel.
Our team of evangelists are already leaving in the morning to the city where our next crusade will be held in Nigeria. They will be ministering over the next six weeks in villages, schools, street corners, marketplaces and orphanages – anywhere and everywhere leading tens of thousands to Christ even before our next crusade begins. Please pray for them and for us as we continue to press ahead to reap this mighty harvest.
Yours in the Gospel,
Daniel Kolenda
Together with the whole CfaN team
Kisumu, Kenya Day 3
Watch this short clip from Day 3 of our Gospel Crusade happening in Kisumu, Kenya. God was in our midst as many were saved, healed and filled with the Holy Spirit! Please continue to pray as we have one more service with the beautiful people of Kisumu, and we believe He has saved the best for last!
Kisumu, Kenya Day 2
Watch this short clip from Day 2 of our Gospel Crusade happening right now in Kisumu, Kenya! God's Spirit is being poured out and the people will never be the same, in Jesus' name!
Back in Africa! - Kisumu, Kenya Day 1
Watch this short clip from Day 1!
We are back in Africa! Less than five weeks after our last crusade in Kenya and just a few days after the amazing Light the Fire Again event in Pensacola, we are back in Kenya for another crusade.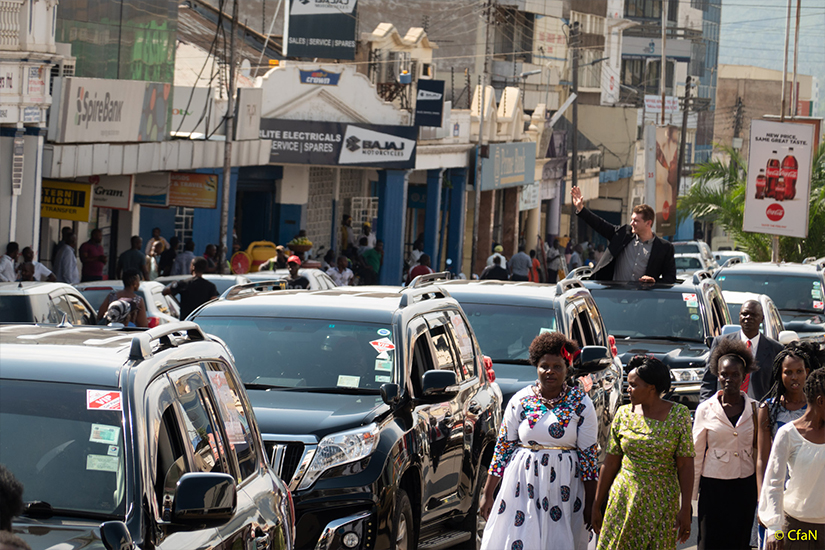 Yesterday, our arrival in Kisumu was marked by an overwhelming reception from the local church leaders and a parade through the streets of Kisumu. There is a tremendous excitement and enthusiasm in the city and I am sure we are going to experience a real breakthrough for the whole region.
It's been over thirty years since the last CfaN crusade in Kisumu and a whole new generation is on the scene. There is a great harvest to reap here and the local leaders told me yesterday, they have been praying for someone to come and help them. Other evangelists have been discouraged because of security concerns, but we believe the Lord has sent us for such a time as this. Please pray for us this week and the many people who will attend the crusades.
Have a look at the pictures from tonight of several wonderful miracles and the crowd that showed up on the first night. More to come tomorrow!
Yours in the Gospel,
Evangelist Daniel Kolenda
Together with the whole CfaN team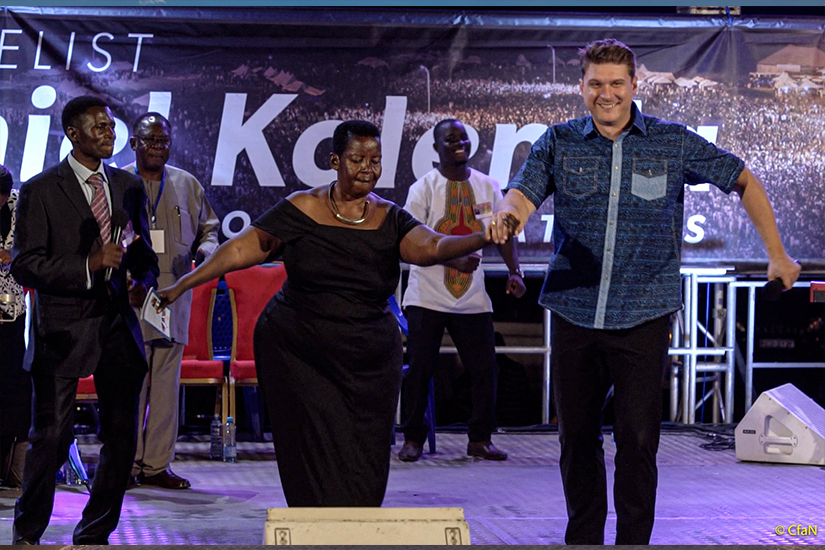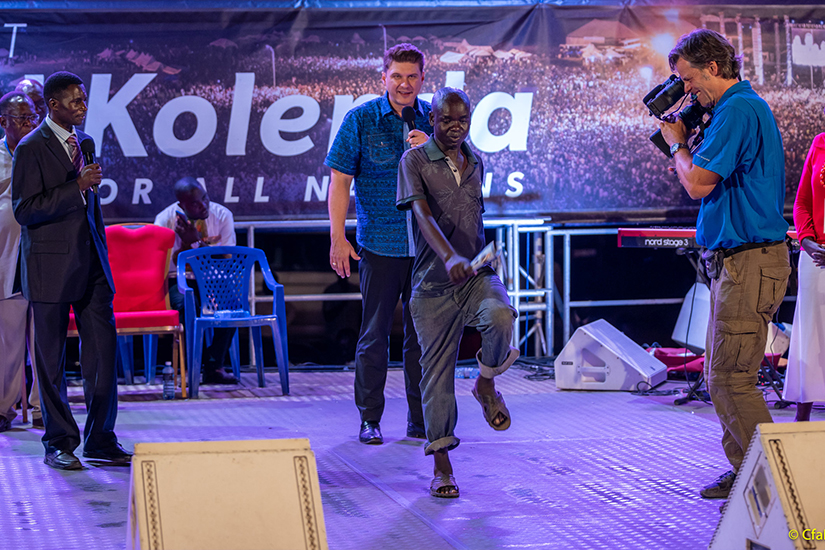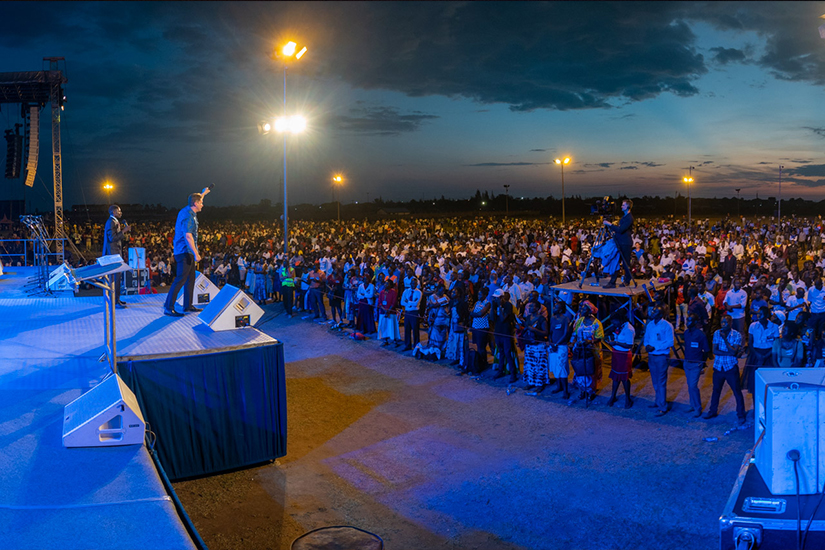 Kisumu, Kenya
Watch the arrival recap!
Kisumu, Kenya
Kisumu
CfaN was last in Kisumu in 2002!
Kisumu is a port city in western Kenya. The port was founded in 1901 as the main inland terminal of the Uganda Railway and named Port Florence. It is the third largest city in Kenya, the principal city of western Kenya.
People
Kisumu city is believed to be one of the oldest settlements in Kenya. Historical records indicate that Kisumu has been dominated by diverse communities at different times long before Europeans arrived. The people from the Nandi, Kalenjin, Kisii, Maasai, Luo and Luhya communities converged at the tip of Lake Victoria and called the place "sumo" which literally means a place of barter trade.
Land and Climate
Kisumu features a tropical rainforest climate with no true dry season and significant rainfall year-round. January is the driest month while the month of April receives the most rainfall. The average temperature is 22.9 °C (73.22 °F).
Economy
Currently, Kisumu is one of the fastest growing cities in Kenya. It is thriving with rich sugar and rice irrigation industries, whose contribution to the National economy is immense due to its natural resources and as the epicenter for business in Kenya. The port has been stimulated by the transformation of international business and trade, as well as the shipments of goods destined for Uganda, Tanzania, Burundi, Rwanda and Democratic Republic of Congo.
Sources:
https://en.wikipedia.org/wiki/Kisumu
https://www.betterplaceinternational.org/kenya/projects/zoslu-kisumu
https://traveldiscoverkenya.com/kisumu-2/