The Matchless Message: China
Episode 88
Join Evangelist Daniel Kolenda as he shares a powerful teaching from Evangelist Reinhard Bonnke's "Full Flame" Film Series entitled, "The Matchless Message".
This Week's Offers
DVDs Reinhard Bonnke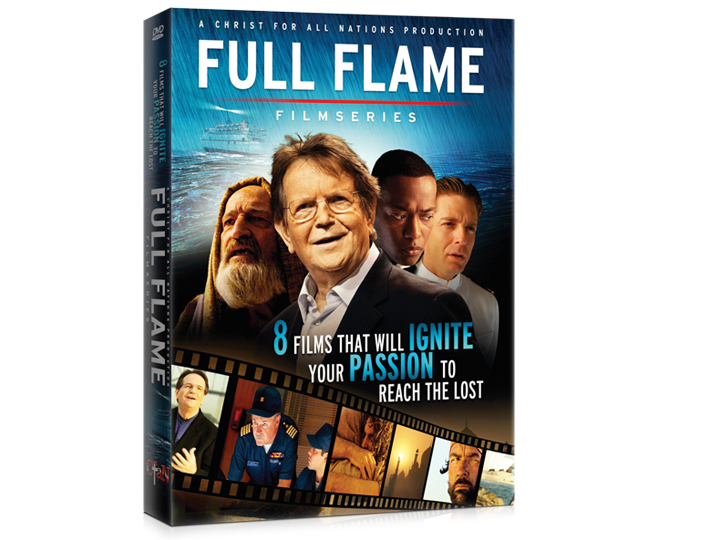 Full Flame Film Series





available
with a gift of
$50
or more
If you've ever dreamed of doing something great for God, but weren't sure of the qualifications needed, Full Flame answers your questions and reveals those same biblical principles that propelled Reinhard Bonnke to become one of today's leading soul-winners.
Audio CDs DVDs
Holy Ground (CD & DVD Pack)
LIVE praise and worship experience led by Daniel Kolenda.
available
with a gift of
$35
or more
Join hundreds of thousands lifting their voices in timeless anthems of worship under the African sky. This one of a kind LIVE praise and worship experience, led by Daniel Kolenda and captured at one of Christ for all Nations' massive Gospel campaigns in Africa, will transport you to the epicenter of one of the greatest moves of God in history.
Make a Donation
Make a difference today!
In 2023, we are believing for an even greater harvest of souls than we have ever seen before and your online donation will make a measurable difference in the Kingdom. The open door for worldwide evangelism before us is great and we simply cannot do it without your help.
---
Prayer Requests
Do you need a touch from God?
Could you use a supernatural intervention from heaven in some area of your life? The same miracles we see on the mission field are available for you right where you live. Each request is prayed for by our staff and then sent to an actual Christ for all Nations crusade where I, the local pastors, and all the attendees stretch out their hands toward your needs, and agree in prayer that God will do a miracle in your life!